Rembert de Villa
Chief Executive Officer
Rembert de Villa joined CareSpan Holdings as an investor and Member of the Board of Directors in December 2017.  In August 2018, he joined the management team of the Company as CEO and has since led the formation and execution of CareSpan's strategy of Integrated Digital Care. Prior to CareSpan, Rembert was Global Business Leader of EXL Healthcare (NASDAQ: EXLS), which focused on analytics and operations management offerings in the areas of care management, program integrity, and customer engagement.  Before his tenure at EXL, Rembert had an outstanding career in global management consulting, holding senior leadership roles at Mastercard Advisors, Capgemini Ernst & Young, A.T. Kearney and Andersen Consulting (now Accenture).  He is Senior Adviser to the Philippines-American Chamber of Commerce in New York, where he served as Chairman of the Board for three years.
Rembert holds an MBA from the Asian Institute of Management, completed Columbia University's Senior Executive Program, and attended the postgraduate program in Business Economics at the University of Bonn as a Konrad Adenauer Foundation scholar.
Terry R. Knapp, MD
Founder, Chief Medical Officer
Dr. Knapp founded CareSpan in 2010 with the mission to transform how healthcare can be delivered with better accessibility, lower cost and better outcomes. He is a U.S. board-certified surgeon with a 40-year history of multinational care delivery and is an accomplished medical device and services entrepreneur. Dr. Knapp was previously co-founder of Collagen Corporation and served as the CEO of a publicly traded, diversified medical device and information technology company. While serving as Collagen's first VP of Regulatory and Clinical Affairs, he submitted and received the first U.S. FDA product approval for a Class III medical device.
He has also served in executive roles at several other private and public companies, and has held numerous Board of Director positions. Dr. Knapp has authored 15 U.S.- issued and many foreign patents in the field of medical devices and medical information technology, and has written numerous peer-reviewed medical publications, editorials and book chapters. He was a founding member of the Board of the Bard Center for Entrepreneurship Development at the University of Colorado, Denver. Dr. Knapp completed his medical degree at the University of Florida at Gainesville, and went on to specialty training in Plastic Surgery at Stanford University.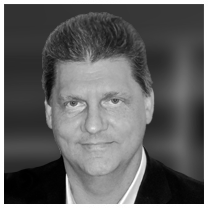 Doug Wolfgram
Chief Technology Officer
Doug Wolfgram joined CareSpan as Chief Technology Officer in 2014 and is responsible for the development and deployment of CareSpan's Integrated Digital Care platform. He is also responsible for cyber security and scalable architectures that prepare the company for raipid, sustained growth. Prior to joining CareSpan, Mr. Wolfgram headed up development efforts at LendingTree's Health Tree division, building out medical content websites covering a wide range of conditions.  Mr. Wolfgram developed expertise in interactive communications technology as founder and CTO of  The Learning Network and GRAFX Group, servicing clients that include Wolters Kluwer, Toshiba Medical, Hitachi, NEC and Beckman-Coulter.
Mr. Wolfgram has won numerous awards in the interactive communications field and has published two books on graphics and interactive media. He is a speaker at telemedicine and digital health conferences and advises small businesses at the entrepreneurship program at Cal State Fullerton and an extension program at the University of California, Irvine. Mr. Wolfgram holds degrees in Engineering-Physics and Mathematics from Oregon State University.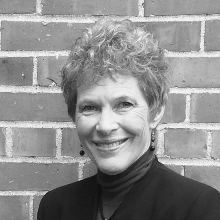 JoEllen Koerner, RN, MSN, PhD, FAAN
Chief Nursing Officer
JoEllen Koerner became CareSpan's Chief Nursing Officer in 2014 and leads the company's efforts to enable nurses to practice integrated digital care. She also works closely with nursing schools to implement CareSpan as part of their curriculum to help prepare a new generation for digital care delivery. Dr. Koerner is a former President of the American Organization of Nurse Executives (AONE) and an originating member of the Center for Nursing Leadership. She brings a wealth of executive level management/leadership experiences in many diverse healthcare settings — hospitals, healthcare systems, ambulatory and skilled nursing homes and home care.
Dr. Koerner received the 2005 Lifetime Achievement Award from AONE's Institute for Patient Care Research & Education. She is the author of over 60 articles on healthcare subjects. She is a founder of the Healing Web, a collaborative education-service model that facilitates service learning in the community. Dr. Koerner was also inducted into the South Dakota Hall Of Fame for her contributions to community and global healthcare progress. Dr. Koerner holds an undergraduate nursing degree from South Dakota State University and her doctorate from the Fielding Institute.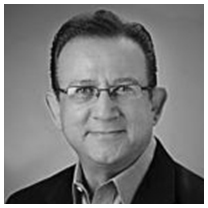 Sam Toney, MD
Senior Medical Director, Behavioral Health
Sam Toney joined CareSpan as its Senior Medical Director for Behavioral Health in early 2019 and initiated a directive to design an integrated approach to diagnosing and treating patients with chronic physical conditions complicated by co-morbid psychiatric and substance use disorders. Dr. Toney has over thirty years of clinical management experience in health plan populations including Medicare, Medicaid, Tricare and commercial lines of business. Prior to joining CareSpan Dr. Toney served as Chief Medical Officer for Health Integrated (which he founded) where he developed a unique behavior modification program known as Dynamic Somato-Social Theory to manage individuals with complex co-morbid profiles.
Dr. Toney has appeared in such publications as the Journal of Managed Care Pharmacy, Managed Healthcare Executive and Population Health News. He is a frequent speaker at industry conferences including the Medicaid Managed Care Congress and Medicaid Health Plans of America Conference, and has presented on national webinars for Health Plan Alliance, the Association for Community Affiliated Plans and others. 
 Dr. Toney is certified by the American Board of Psychiatry and Neurology and is licensed to practice medicine in 35 states.