Focus on Serving the Underserved
According to HRSA, 79 million Americans live in primary care shortages areas. 115 million Americans live in mental and behavioral health shortage areas.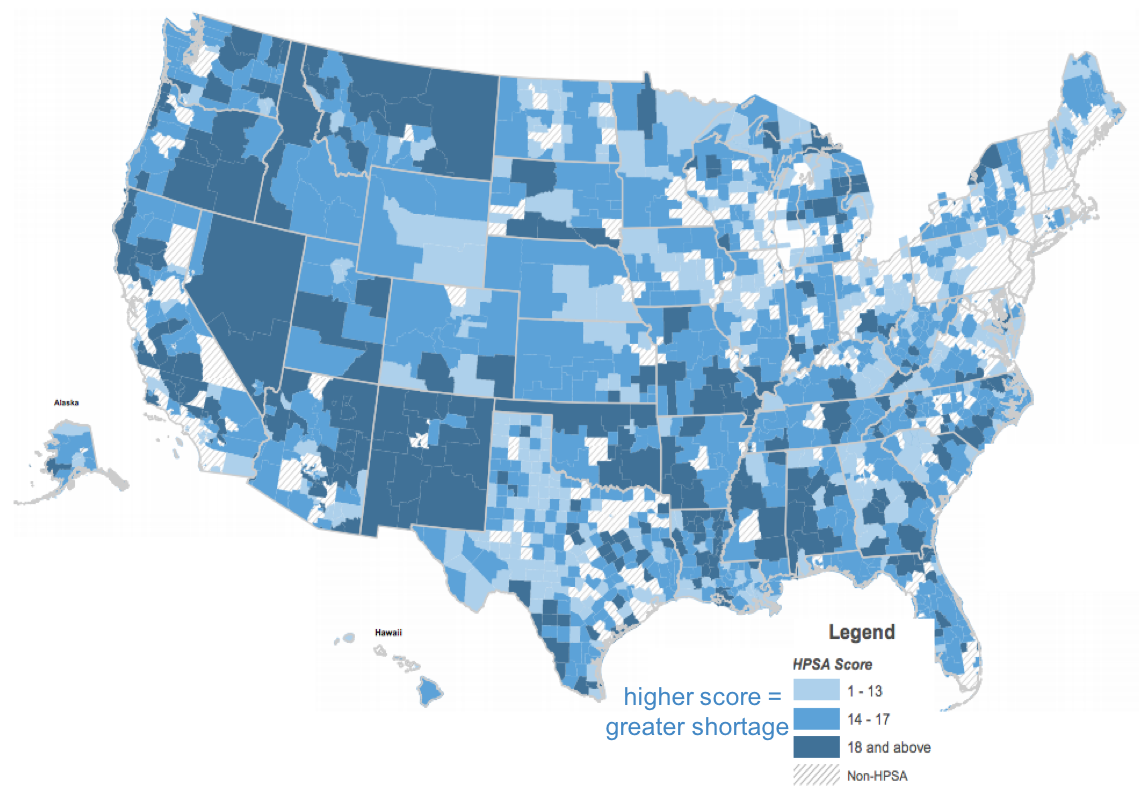 Source:
U.S. Health Resources & Services Administration (HRSA). This map displays designated Health Professional Shortage Areas as of January 2019.
Focus on Lowering the Cost of Chronic Disease
Nearly 90% of U.S. healthcare spend is for patients with one or more chronic conditions. 
Most unnecessary ER visits and hospitalizations result from lack of timely care intervention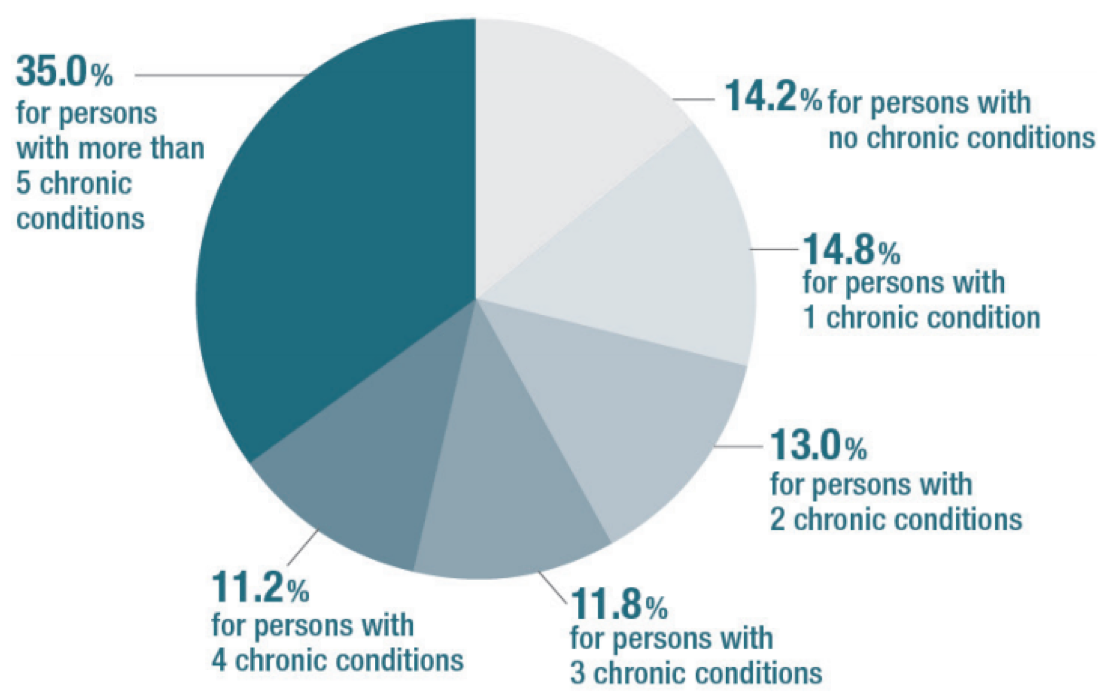 Citation:
Gerteis J, Izrael D, Deitz D, LeRoy L, Ricciardi R, Miller T, Basu J. Multiple Chronic Conditions Chartbook. AHRQ Publications No, Q14-0038. Rockville, MD: Agency for Healthcare Research and Quality. April 2014.

Monitoring chronic conditions and employing predictive analytics to detect clinical deterioration drives early intervention to prevent an expensive crisis.